Janalyn Memmott
Janalyn Memmott began her career as a championship baton twirler. She studied ballet with Jacqueline Colledge and performed with the Utah Regional Ballet. She attended Brigham Young University and performed with BYU Theatre Ballet for six seasons and The Dancers' Company for one as she earned her Bachelor of Arts in ballet. After receiving her master's degree in dance performance, she performed with Utah Contemporary Dance Theatre (currently Odyssey Dance Theatre) and was featured in the video
Saturday's Warrior
. She was also a dancer for the Utah Jazz and performed in the 1993 all-star game. During this time she directed the BYU Theatre Ballet Youth Artist Program for five years. She subsequently became the dance department chair at Waterford Private School in Sandy along with directing their after-school Ballet Academy. She also taught jazz and developed the ballet program for The Dance Club in Orem, Utah, where she was an instructor for twenty years, and she has fifteen years of experience at Center Stage Performing Arts Studios. Janalyn is currently adjunct faculty in the BYU ballet department and a freelance teacher and choreographer teaching master classes and setting choreography throughout the United States.
Website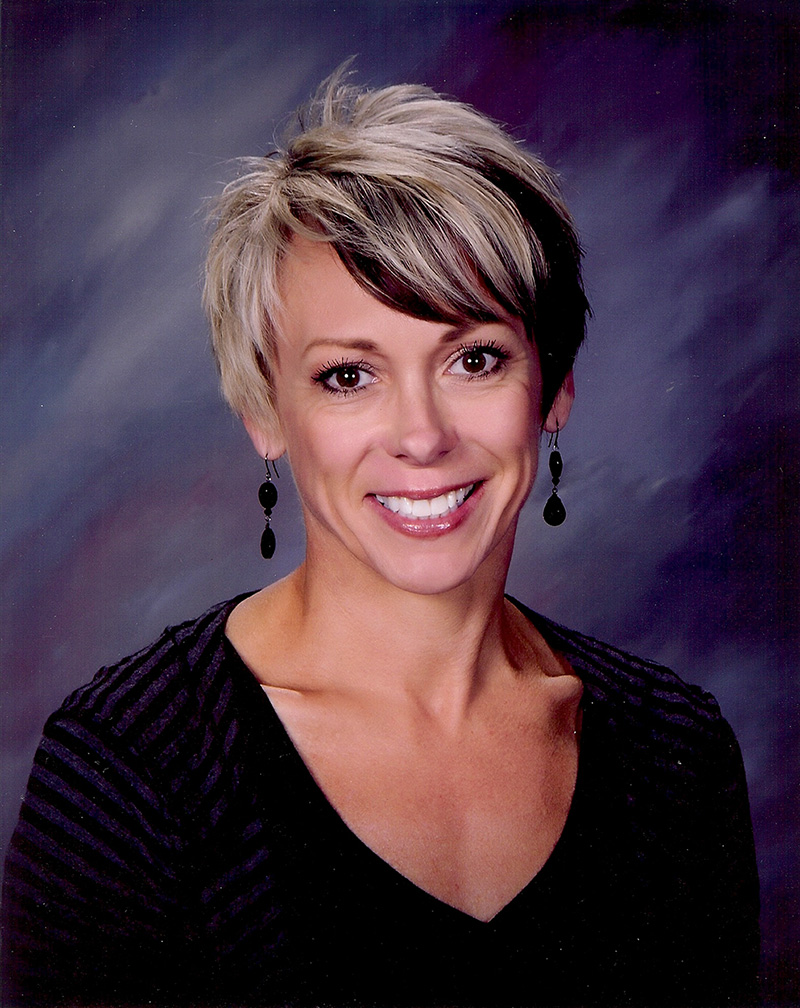 When did you decide to become a dancer and then later a choreographer?
Like many little girls, I started dancing around age three. My mother was a concert pianist but always wanted to be a dancer, thus I became a dancer. My early years were filled with ballet, jazz, tap, and baton. At age thirteen I was a state champion twirler and had performed for a San Francisco 49ers half-time. I also did children's parts with Ballet West's Nutcracker. I switched my focus primarily to ballet and trained with Jacqueline Colledge and became a charter member of the Utah Youth Ballet (predecessor to Utah Regional Ballet).
In college, I danced with Theatre Ballet at BYU and explored many opportunities to perform and choreograph. I was also teaching at several studios and tried my hand at choreography there. I was blessed to have success and received several national honors for my choreography including two National Critic's Choice Awards from New York City Dance Alliance. Dance has always been a part of my life.
Of the experiences you have had choreographing, which one meant the most to you and why?
Many of my works are dear to me and I always enjoy the process of creating and the people involved. Some of the most outstanding times were when I worked with Odyssey Dance Theatre. Rain was a wonderful experience to create. I had hungry dancers, ready to try new things. The company was still very new. We had a combination of classically trained dancers, studio graduates, and college kids. The dancers were willing to try new things and had such great attitudes. I remember working with a couple who were amazing solo artists, but had never really partnered. It was fun to explore new lifts as well as the emotional interaction necessary to carry the choreography. It was a magical time in the studio.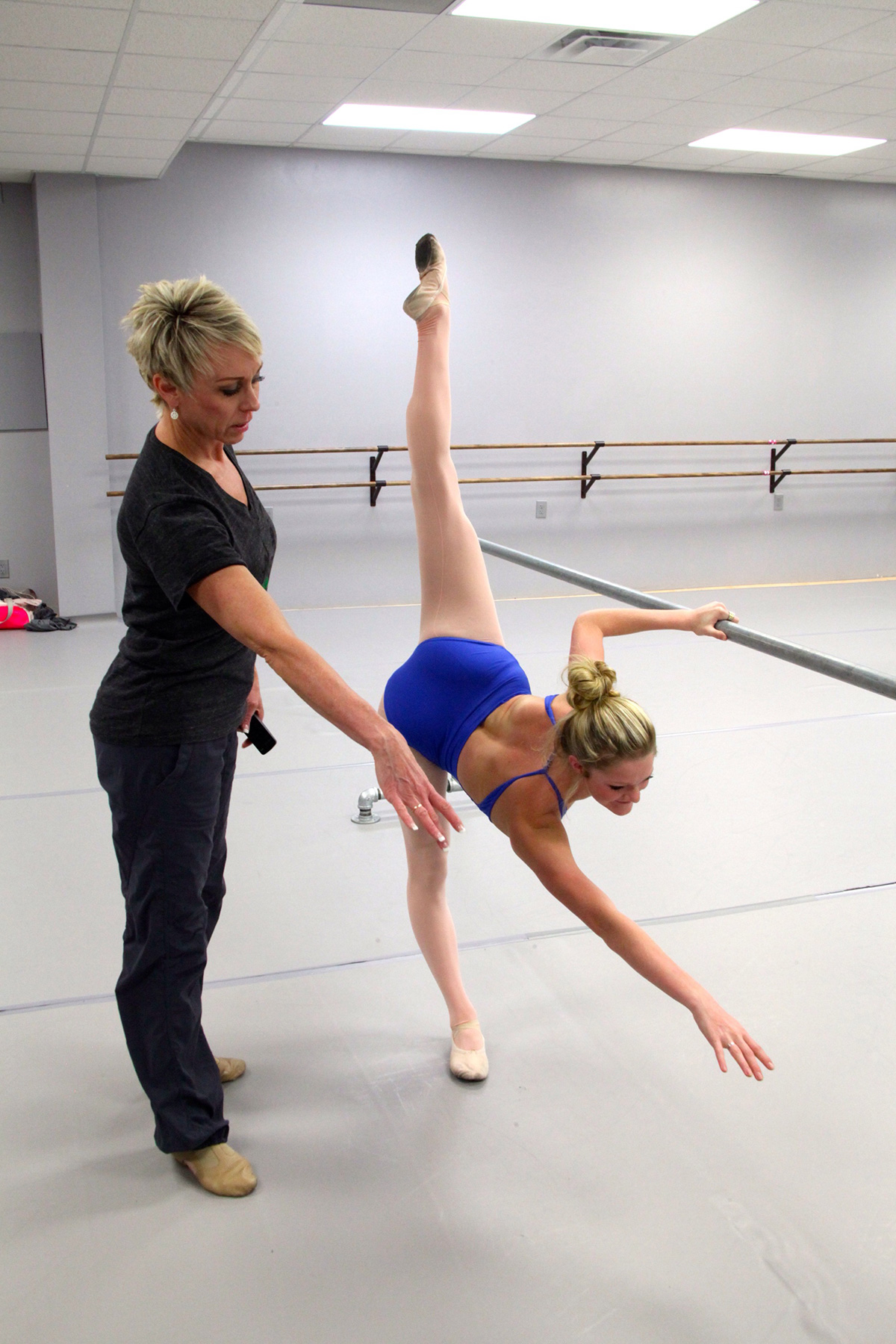 How does dance as a medium help you to draw closer to God?
Dance is my catharsis. It has always been my medium for physical expression and emotional release. I find so much of God in the art and craft of dance, especially ballet. I also can clearly see the influences of the adversary every day. I am so blessed to be able to use my body as a tabernacle and create motion that can then create emotion that is positive and uplifting. I know Heavenly Father gave me this talent and I thank him every day for the opportunity I have to share it. Truth and beauty abound in this art form, and that comes from God.
How does dance help you share your faith?
Teaching at BYU provides a daily opportunity to connect my art with my faith. Classical ballet has so many parallels to the gospel. The principles of practice and repetition are like daily prayer. We can change our body by working against opposition, using our muscles and our mind to master the physical. Those same concepts are true in our spiritual lives. We face challenges and opposition every day (2 Nephi 2:11), and only though facing our challenges can we grow spiritually. I am so blessed to be able to make these types of connections with my students. I always believe that I am not just teaching people how to dance—I must be teaching people how to be better individuals through dance.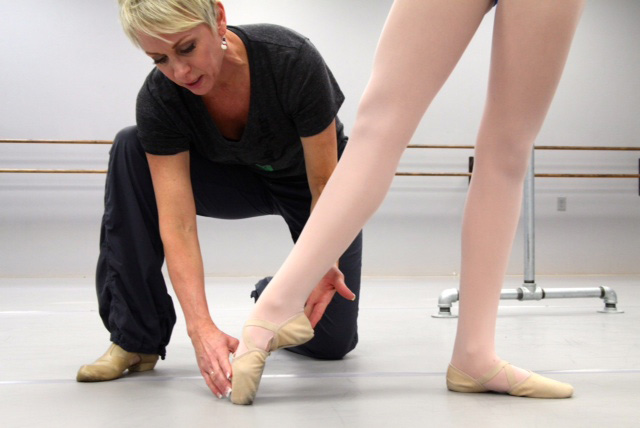 What was your most exciting piece to choreograph?
That's a hard one. I have loved so many of my experiences. The process is actually more challenging than exciting! I have worked on fashion shows and the closing ceremonies of the 2002 Winter Olympics, set field shows, restaged six major ballets, worked with church and civic groups, Stadium of Fire, and more. It is all exciting and challenging!
What is your artistic and creative approach to dancing and choreographing?
I always begin with an idea and usually a musical inspiration. I listen to it over and over, then I map out a structure for the piece. I use my own improvisation to create movement phrases or sections of choreography. I teach the movement, then start to hone and change the material to my liking. Many times I work off the unique talents and strengths of the dancers I am using. There is always a little bit of the original cast in each piece. I like to draw on other inspiration, like art, nature, architecture, etc.
One piece I created at BYU was called Brocade. The four movements were each inspired by elements of stone tracery, and textiles like lace and tapestry. The music was by Handel and the entire work reflected elements of the Baroque period. Each creative process is a little different and unique to the piece.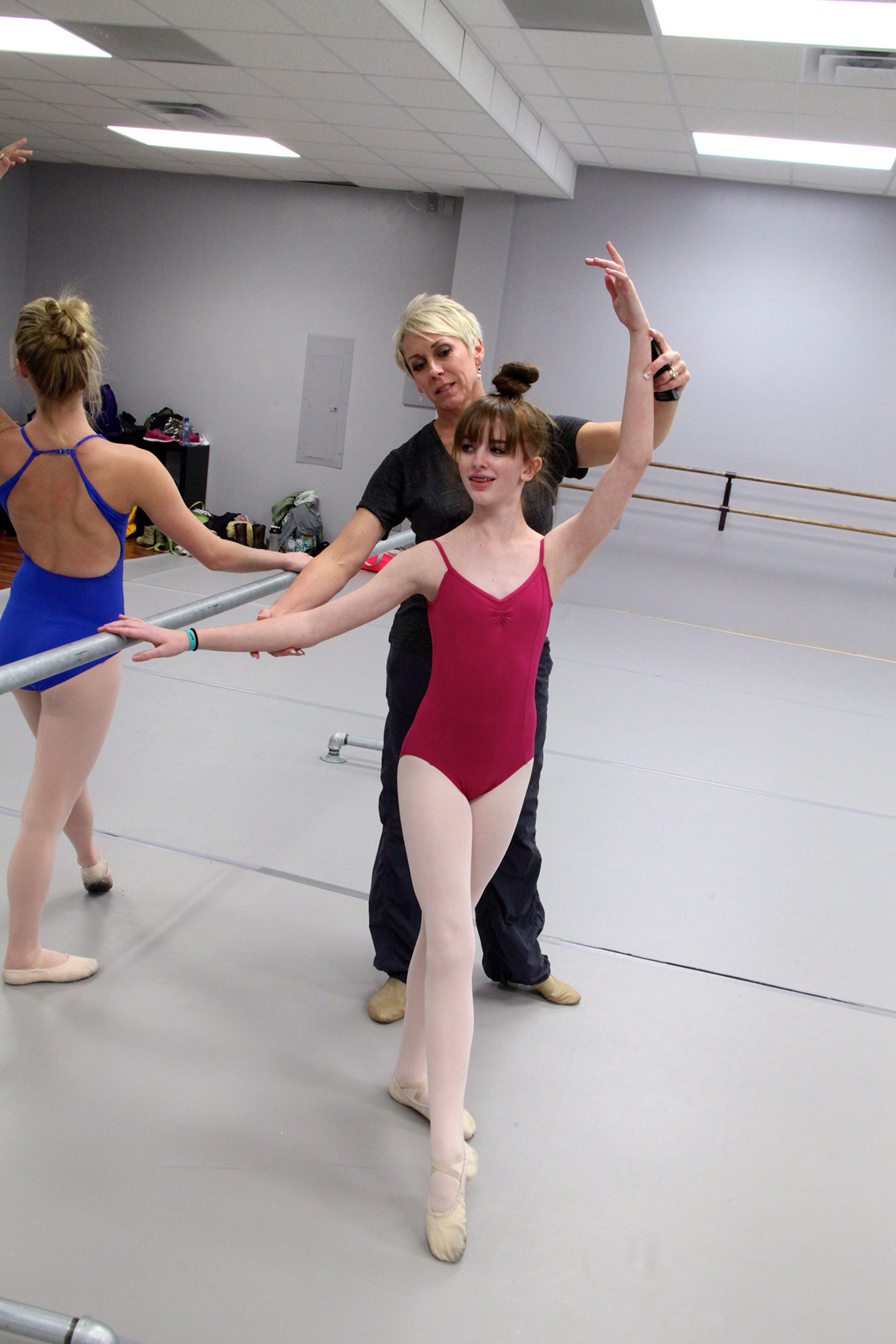 What inspired to create your Rain piece?
My idea was based on a journey of trials and repentance and how we each have our own journeys, yet we need each other to find our way. I noticed in literature and film that the rain was often symbolic. I wanted to use this idea in the theater. The music is always part of the inspiration. I found three songs that are associated with rain in some way. The first movement was about the unique stories and struggles of several women—how their lives were going on consecutively, yet they didn't really connect. The second movement was a love story and was one couple's chance encounter on a misty evening. The last movement was the culmination of these stories into one, and finding a cathartic resolution by helping each other. Rain fell in the second half of the number, symbolizing this transformation. We actually made it rain on stage! The impact on the audience was so tangible. To feel the moisture from the stage while sitting in the audience was even more impactful that I expected. It was a literal cleansing!
What were the technical aspects of pulling it together?
Well, besides rehearsal, we had some extremely big challenges getting it to rain on stage and managing the water and the dancers in the water. Derryl Yeager devised a way to hang sprinklers from the rails above the stage. It rained down beautifully most of the time! The first performance, the dancers were slipping and sliding and couldn't really do the choreography, so we had to make some adjustments. We decided to use the water to slide and splash and it was so powerful. We always did the number right before intermission to allow for clean up. The dancers had to quickly change and dry off to be ready for the second half. It was a logistical nightmare, but no one complained because the effect was so powerful. They even performed it at the Jazz World Congress, rain and all!
Tell us about the intersection of faith and art in your work and your everyday life.
Faith is integral to what I do every day as an artist. I have great faith in the gifts the Lord has given me and I know I can change lives for the better through dance. The art is my medium but my driving force is faith.
What has been the most challenging thing about getting to where you are today?
Life is challenging! Making a living is challenging! Making a living as an artist is challenging!
I've experienced physical challenges; limitations because of family life; the death of both my parents and other loved ones; artistic challenges when the powers that be don't support you like they could. But the biggest disappointment is giving so much of myself to others and then being discarded and unappreciated. Luckily I am very grounded in who Heavenly Father wants me to be and I always rebound with greater purpose and more compassion.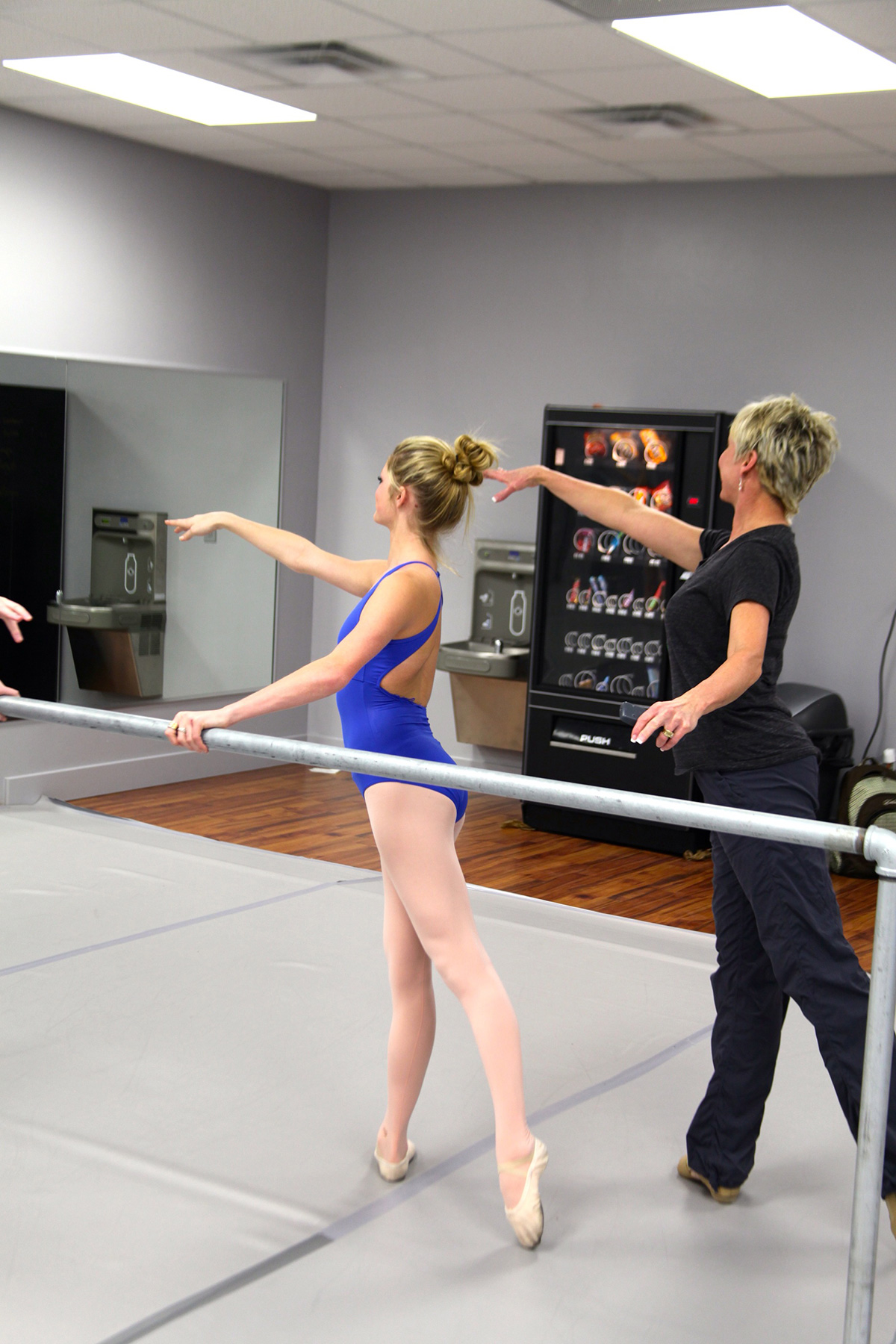 What are your goals for the future?
I am currently focusing on teaching technique. I teach several ballet technique and pointe classes at BYU. I also mentor Ethos, a group of talented pre-professional dancers at Aspire Dance Academy. Recently I set choreography at several Utah studios and one in Idaho. I look forward to every opportunity to share my teachings and choreography with dedicated dancers. I will be traveling to Italy this next summer to continue my professional development, and I am very excited about that opportunity.
How does the gospel inspire you as an artist?
I am inspired by the struggle between good and evil. I have always found this fascinating and timeless. I know that light and truth are everywhere, and the gospel has taught me to look for that light and truth in everything I experience. I set a piece on Odyssey Dance Theatre called Dances in the Garden of Eve. It deals with the temptations and trials of this life and the redeeming power of the atonement. It is certainly not that literal, but those were the concepts that inspired me. The gospel inspires me to be a force for good, and that is manifest in my work.
How do you see your work helping to build the kingdom?
The kingdom is made up of people. If you can influence a life for good, then you change the course of history. I have worked with many youth groups using dance for church events, but I feel a greater responsibility to the youth at large. I want them to be inspired to be better, and not just at dance! Recently a former student—who has become a successful choreographer herself—said she loved me for my teaching, but loved me even more for my example. That is powerful stuff! I hope all my students remember me for who I am, not just what I did. ❧