Savannah Stevenson
Savannah Stevenson is a stage and film actress based in London. She played Mary in the Church's new Bible videos, and she has also played in
Mary Poppins
and
Gone With the Wind
. She will soon be appearing as Glinda in
Wicked
at the Apollo Victoria Theatre.
Website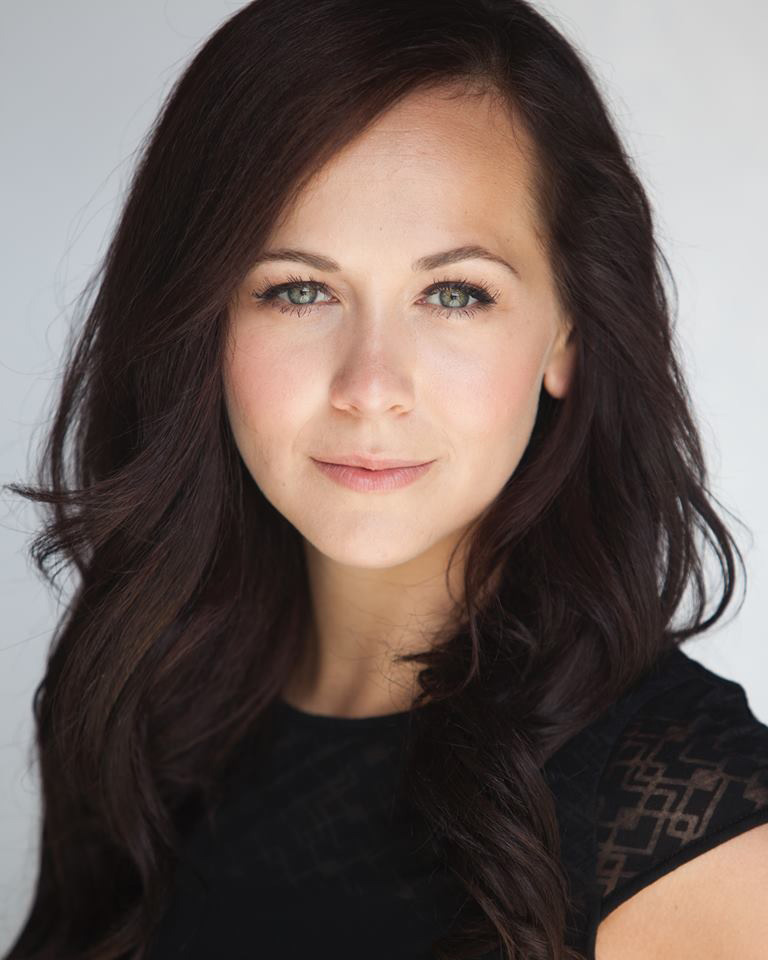 How did you get started in theatre and music?
I think I did my very first dance class at four years old! Just the occasional one at a local school, but I first remember being really into it around eight years old when I enrolled at a dance academy. My lovely parents then became like a taxi service, taking me to classes after school a few nights a week. The singing and acting started to come with that and I began taking voice lessons from about twelve years old. At fifteen I auditioned for The National Youth Music Theatre in the U.K. and that was a huge stepping stone for me in not just developing my talent but in finding out about how to take it further and where to train. I left home at eighteen and went to drama school for three years. During my third year at the Guildford School of Acting I was incredibly lucky to be cast in the original production of Mary Poppins in London three months before I graduated. Having that as my first show was incredible. I was in the ensemble and understudy to Mary and Mrs Banks and I just tried to watch and learn from all the experienced performers around me. I was so lucky to have my first West End credit so early.
You play Mary in the new Bible videos the Church recently released. Tell us about that experience—auditions, preparation, and filming.
It's hard to know where to start—it was such a wonderful experience from the auditions right through to filming. I had never even thought of working for the Church. I knew that all of their work was based in the U.S. But for the first time with this project, they held auditions throughout Europe and the U.S. A friend encouraged me to audition in London one day, I did, and that began an audition process stretching over a number of months. It was a wonderful journey and a chance for me to take the time to study and research as I went along. Part of the process of such thorough screen testing was to determine if I could be aged to play Mary in her later life. That was a challenge! But one I loved. Once I knew I had been selected to play Mary, I wanted to be the actress to take the character through that whole journey and I'm so grateful I was given the opportunity to do so.
We filmed on a large and incredible, purpose-built set in Goshen, Utah. I truly loved each day I filmed. I think everyone on set from casting to crew to the actors knew we were involved in something truly important and there was always a wonderful atmosphere and work ethic there, with each of us playing our part in that.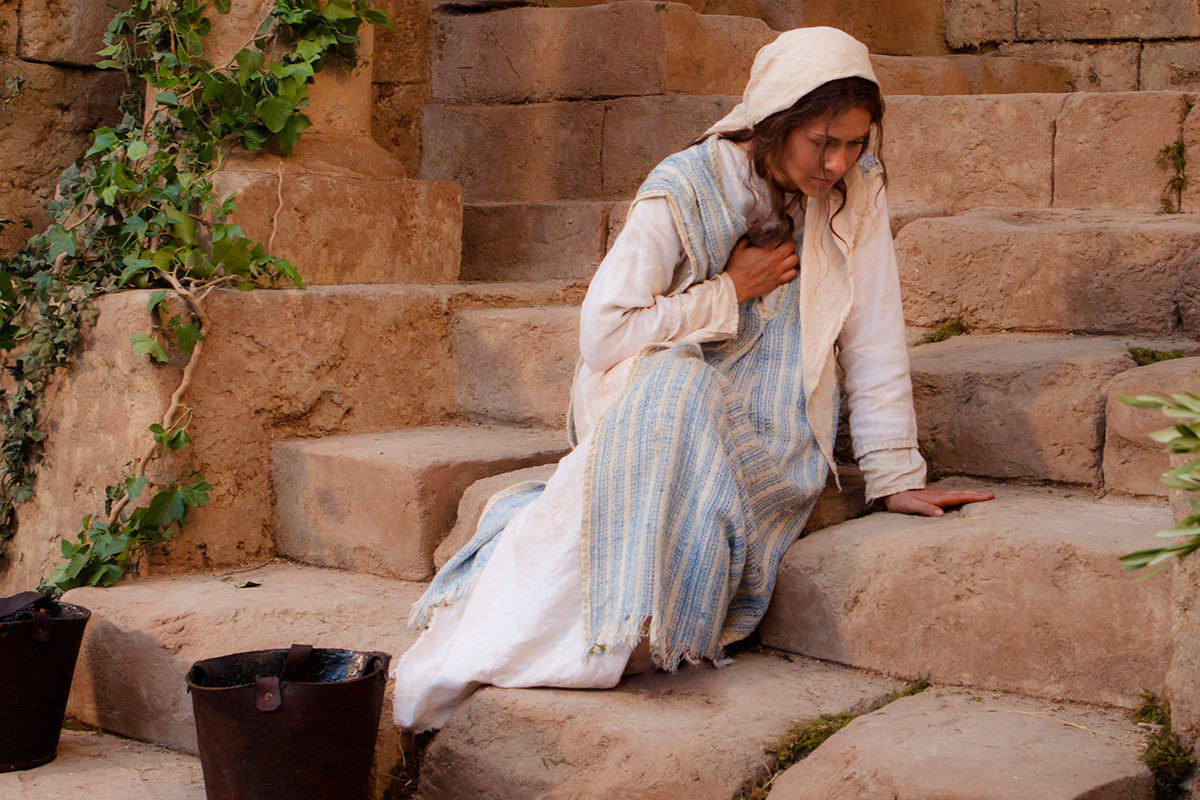 How has that role changed your perception of Mary?
I was always very aware of young Mary. I think that's the image we all probably have of her, being chosen by God to bring the baby Jesus into the world. I think in studying and playing this beautiful woman, I realised a deeper sense of the hardship she may have endured, the long journeys she made, the incredible knowledge she had to fathom and keep in her heart.
The biggest realisation for me was Mary's presence throughout the adult life of the Saviour. She had to watch him condemned to death and later die on the cross. She must have been a woman of incredible strength and love to have watched those events before her eyes. I will never forget playing out those particular scenes and the compassion Jesus expressed for his mother in those moments.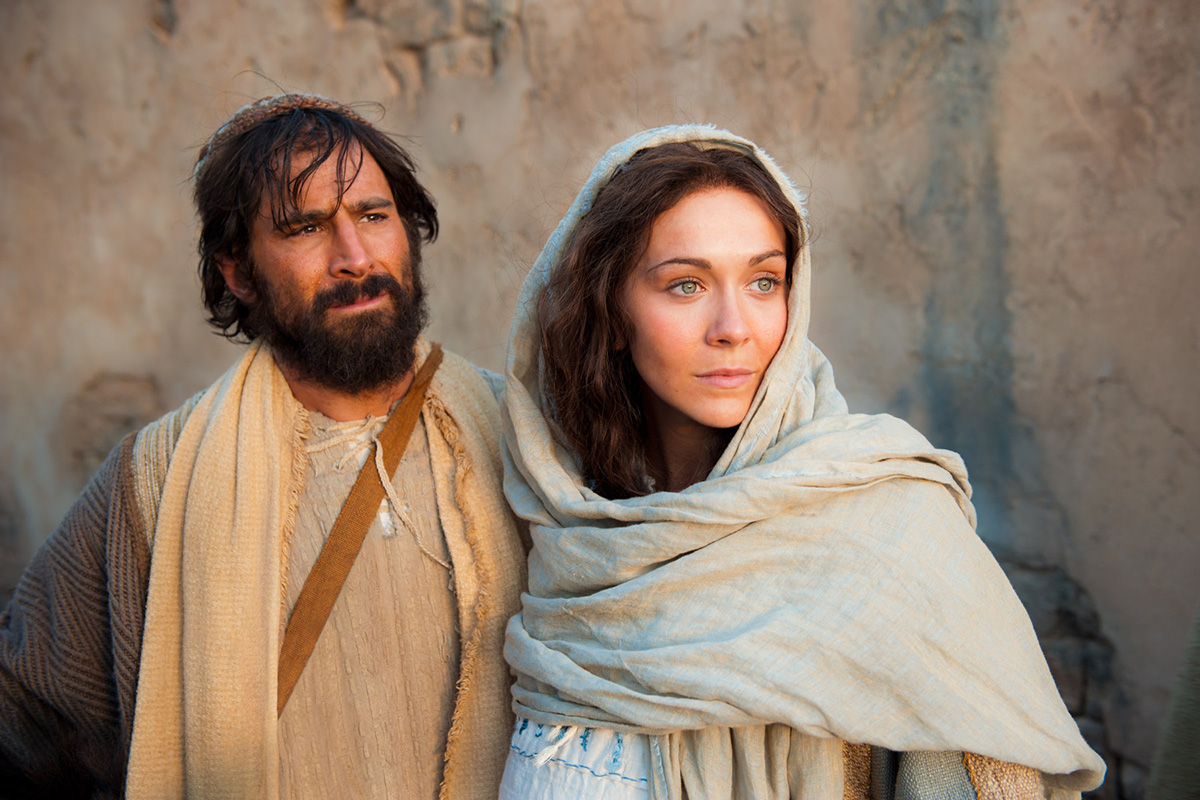 What was the hardest part about playing Mary?
I think the hardest part was that I really felt the responsibility of portraying Mary. She was a remarkable woman. Possibly the most incredible woman to have graced the earth, to have been chosen to be the mother of the Saviour. I felt the weight of that on my shoulders. I wanted to reflect that in my performance and give a sense of that beautiful nature she must have had.
What is your favorite scriptural passage about Mary?
I was so pleased when the Magnificat found in Luke 1:46–55 was to be included in the filming. You can watch this section in the 'Mary visits Elizabeth' video. This passage of scripture became incredibly important to me. Mary's words are beautiful as she rejoices in the responsibility placed on her shoulders. I love what that teaches me and I loved filming that scene.
What types of roles are your favorite to portray? Why?
I like to be challenged and I've been so lucky to have played very different types of characters in my career so far, both on screen and stage. I love drama. I enjoy characters that really change through the events of their life. I understudied and then played Scarlett O'Hara earlier on in my career and she was incredible. She goes from being the belle of the ball to digging the earth on her knees, starving for food. I loved her strength and fire. My next role is a new challenge. I'm playing Glinda in the London production of Wicked. I'm so excited as I've never played such a comic role before … or a blonde for that matter!
Tell us more about Wicked—how you got involved, when the show starts, where it's playing, etc.
I start rehearsals in October and then take over the role from November 18. It plays at the Apollo Victoria Theatre in London and has done since it opened a few years ago after the Broadway production. I went along to audition and after a number of callbacks and a final audition which was watched by the original creators … I got the job! I'm totally thrilled about it but nervous, too. It's a big show with a big following and I hope I can bring something new and fun to it.
Other than the comedy (and playing a blonde), what about Glinda's role interests you the most? Does her character change over the course of the show?
One thing I love about this show is that it is about two strong women and how they help each other to learn and grow as they mature. I'm still to rehearse so I feel I will be better equipped to answer this question in a few months, but yes, she does change. I think she learns that truly being good means looking into someone's heart and not their exterior. I'm really interested to discover how she sees the world, and I think that is a big thing that changes for her, that the realities of life can be harsh and difficult.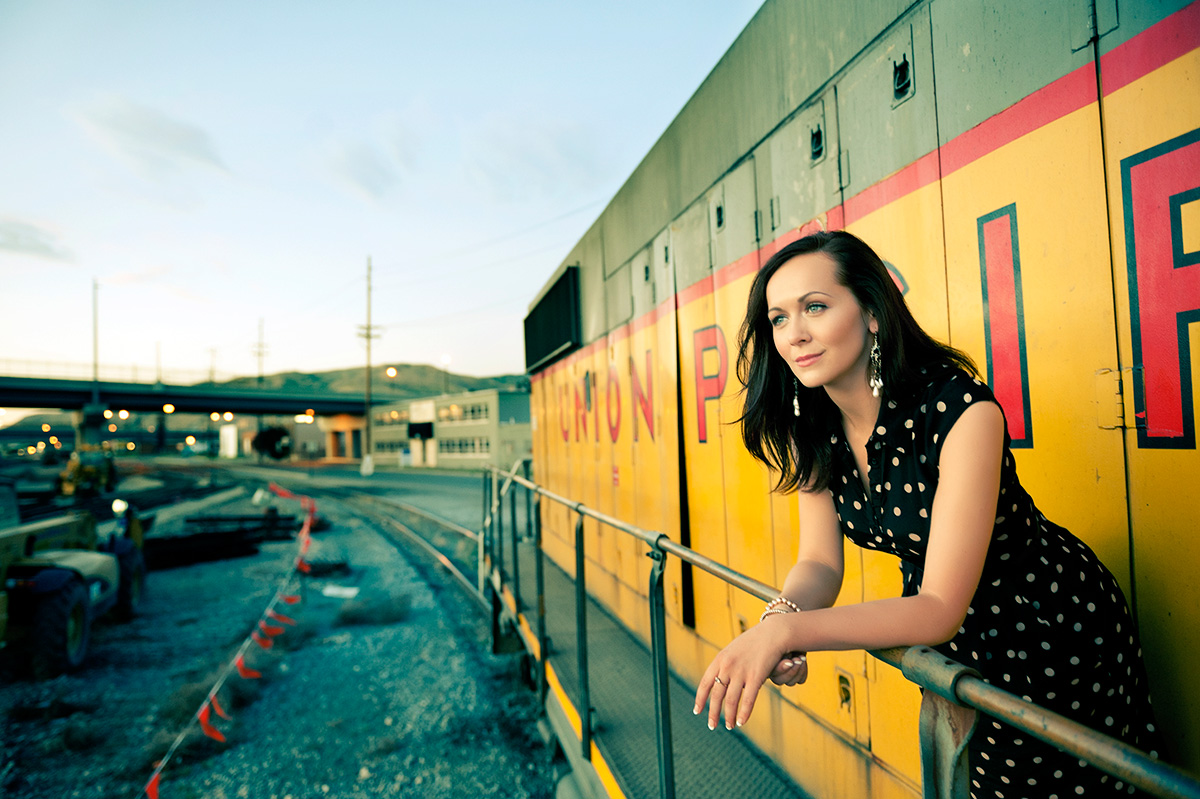 Speaking of Scarlett O'Hara, tell us about the time when you were an understudy and had to perform the role without having yet rehearsed it.
This was a big moment for me. It's quite a long story, but in short (as short as I can!), we had our big opening the night before. This was a big budget West End show directed by Sir Trevor Nunn. I had a small role and was understudy to Scarlett. I received a call the next morning telling me that our leading lady (who was wonderful, I might add) had been taken ill and I would be required to come into the theatre ASAP. We had a matinee that afternoon, so I had very little time to think—about two hours actually. It was a musical and I hadn't even sung through the songs! I hadn't had a single Scarlett rehearsal, but I had worked incredibly hard at home. I often stayed late at rehearsals to watch and knew I knew the role. It's just different performing in front of hundreds of people rather than reciting lines in your bedroom!
The role is huge and the show was long, and Scarlett only really leaves the stage for just a few minutes in Act 2, so I knew that once I was on stage, there would be no checking of my script for about two and a half hours of playing time! I had to know it. I actually felt surprisingly calm and surprisingly ready, despite having never done any of it before. Somehow it went splendidly. The whole cast supported me and were wonderful. I made it through and somehow managed to immerse myself in the character despite feeling my way for the first time. As I took a bow, the audience stood and applauded for what seemed like forever. It was like a dream and the most incredible moment of my career so far. It was important for me to have done that. I came off stage believing that if I could do that, I could do anything, and that I could begin playing leading roles on my own right, which I have been blessed to be able to do.
How does the gospel influence your acting and singing?
A career in this industry is a challenge for anyone, I think. I suppose the biggest way my faith influences my work, is my faith itself. I am faced with rejection and uncertainty constantly but my faith helps me to remember what's really important. I have learnt that if something is meant to be, it will be, and I feel strength in knowing that God is there keeping watch.
It is often a struggle to balance my career and my faith. I tend not to make sweeping decisions about what I will and won't do, but judge each opportunity and role on its own merit. I am very mindful however of work that could affect my spirituality and I try to make work decisions that would never compromise that.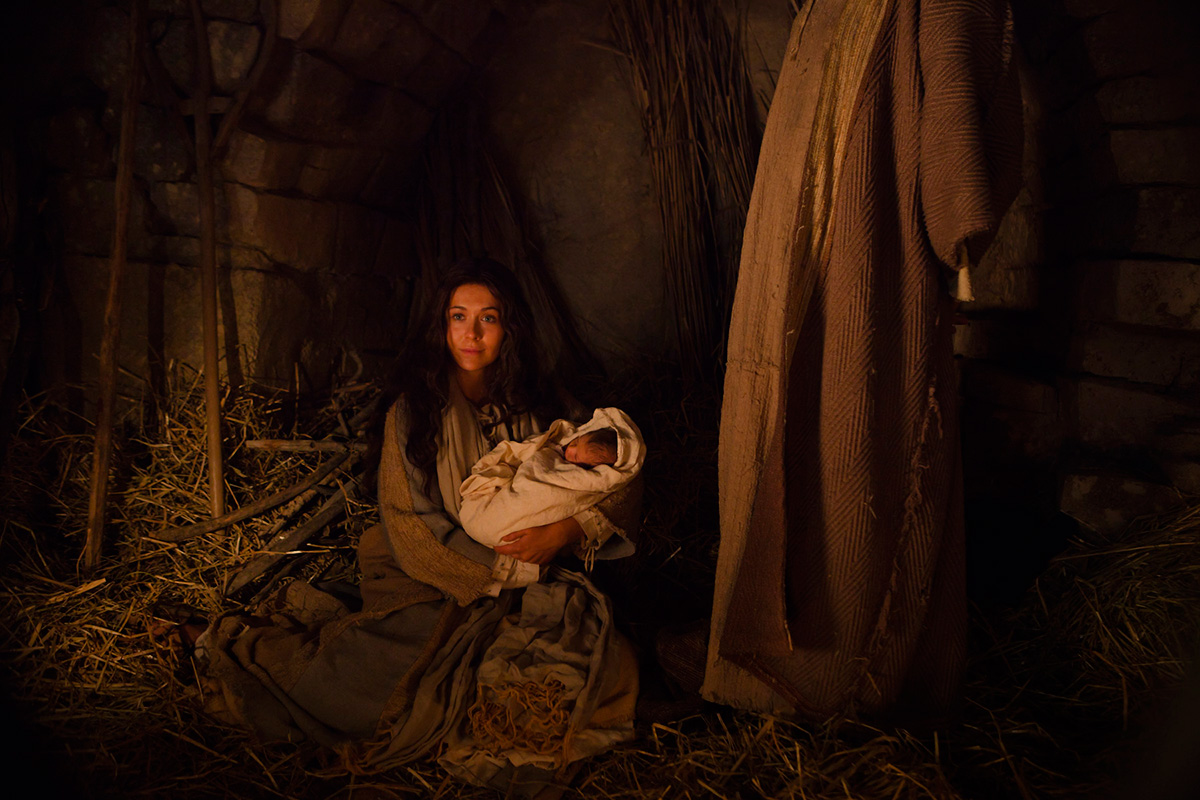 In your view, how do film and theatre help build the kingdom?
I think it's important to tell the stories of people's lives, whether based on fact or fiction. All stories teach us something and I love that our eyes can be opened to how other people think, feel, and progress through their lives.
Where do you see yourself in five or ten years?
I find it hard to plan anything in this industry. You can't set out a path as it's usually completely out of your control. I would love to live and work in New York for a while, and I hope I can find a way to have that experience. But overall, I hope I am happy. I hope that I am managing a successful career, one that allows me to play characters I care about, both onstage and in film, but with a secure and happy family life alongside that. It's a difficult balance, but I know which one is most important. ❧