Episode 12: James Goldberg on the 2015 AML conference
Show Notes
In this episode, Mormon Artist podcast host Katherine Morris interviews writer (and conference organizer) James Goldberg about the 2015 Association for Mormon Letters conference held March 28 at Utah Valley University. MP3 files and pictures of the 2015 AML sessions and awards announcement are available below. [Note: All views expressed in the 2015 AML sessions are those of the individual speakers and do not reflect the views of Mormon Artist.]
Interview date: March 29, 2015
Conference date: March 28, 2015
Note: MP3 files courtesy of Stephen Carter
Note: Podcast music and sound by Saint Roxcy. Copyright © Saint Roxcy 2015. All rights reserved.
2015 AML Conference Sessions
The Mormon Lit Scene Today
Download MP3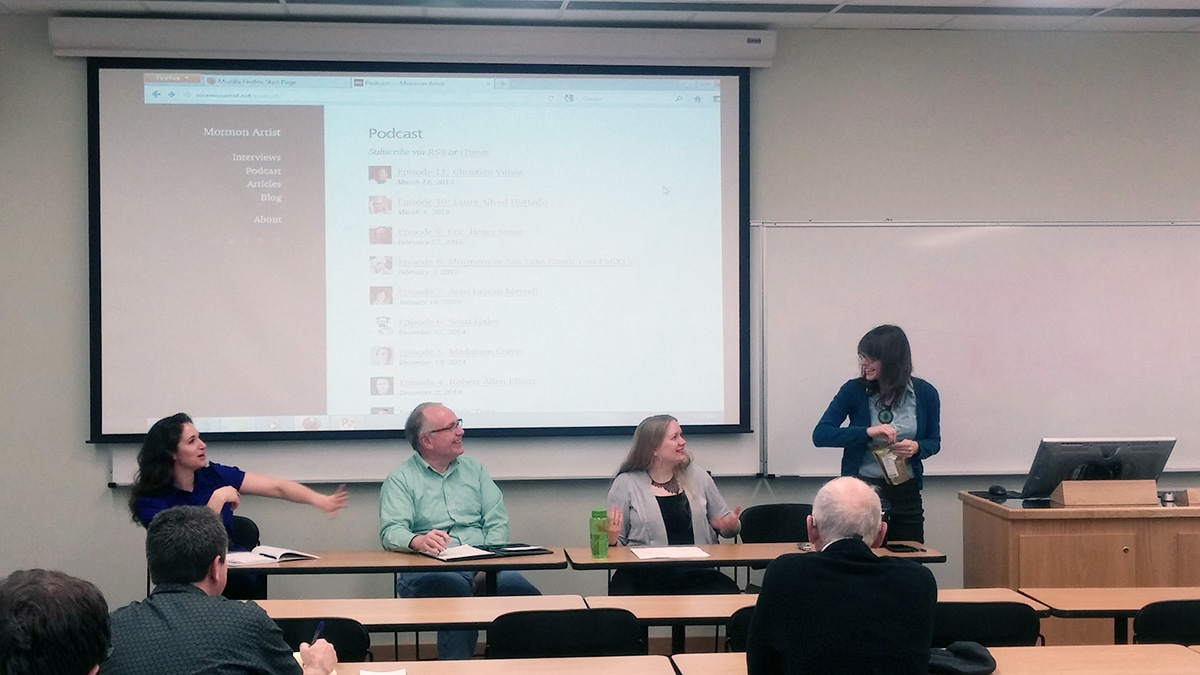 What Is the Role of the Mormon Writer in the Community?
Download MP3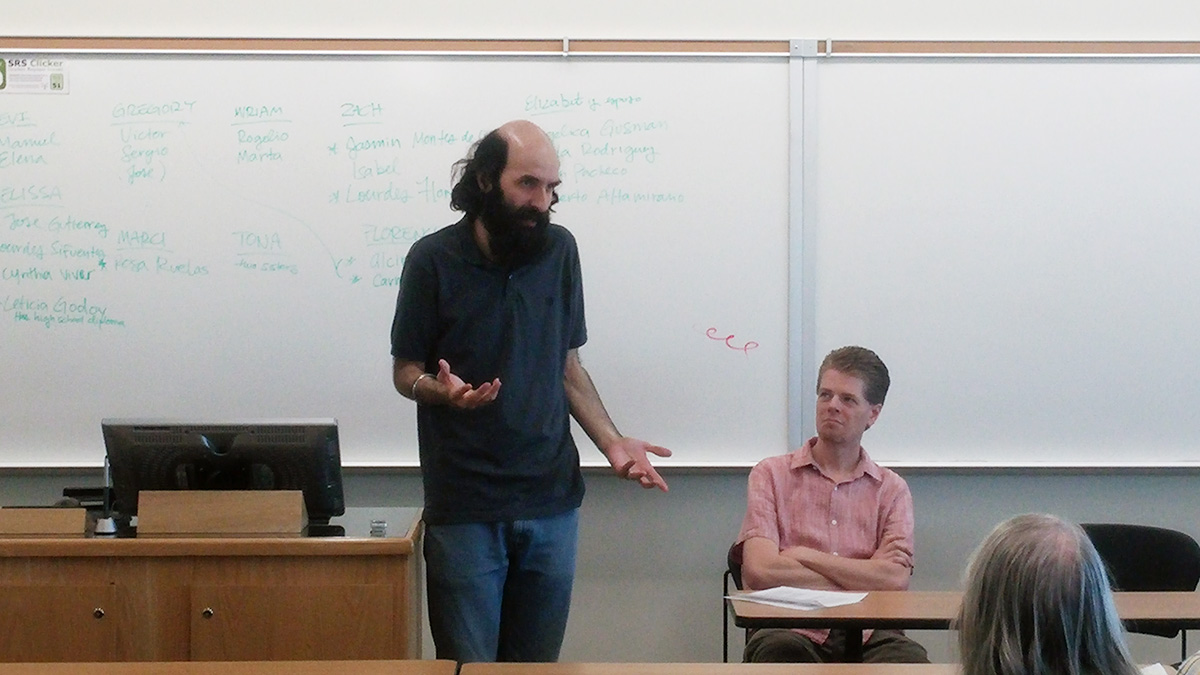 Inventing Truth: The Art and Craft of the Personal Essay
Download MP3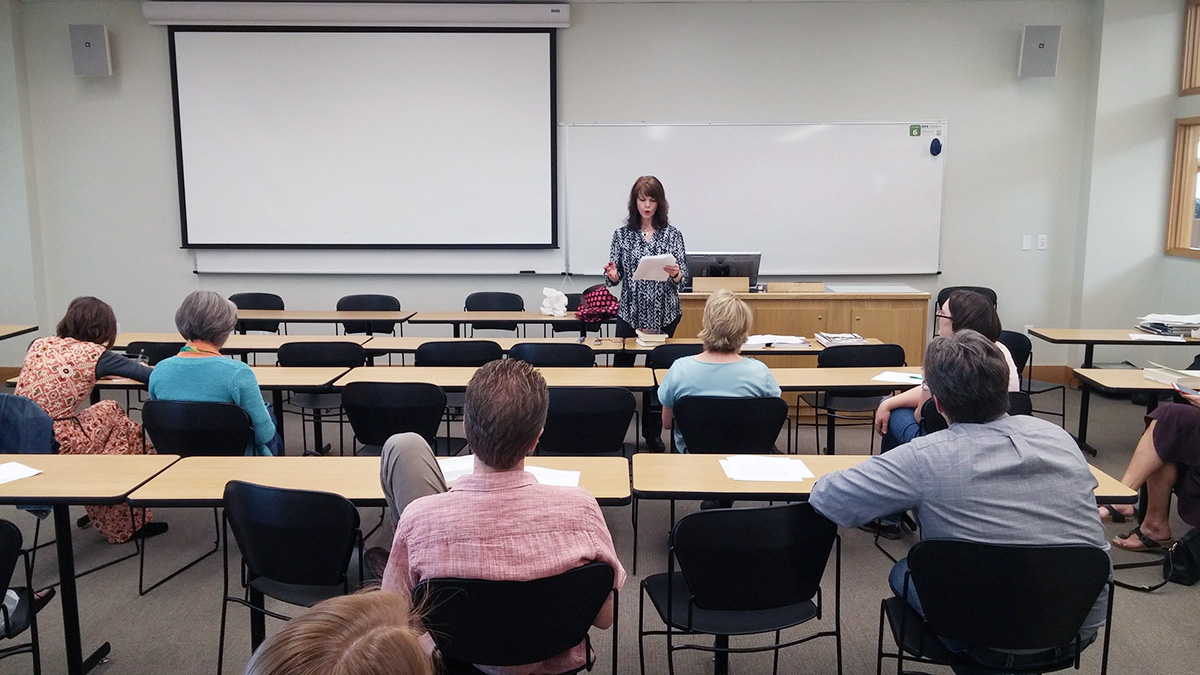 Should Mormon Writers Study Mormon Literature?
Download MP3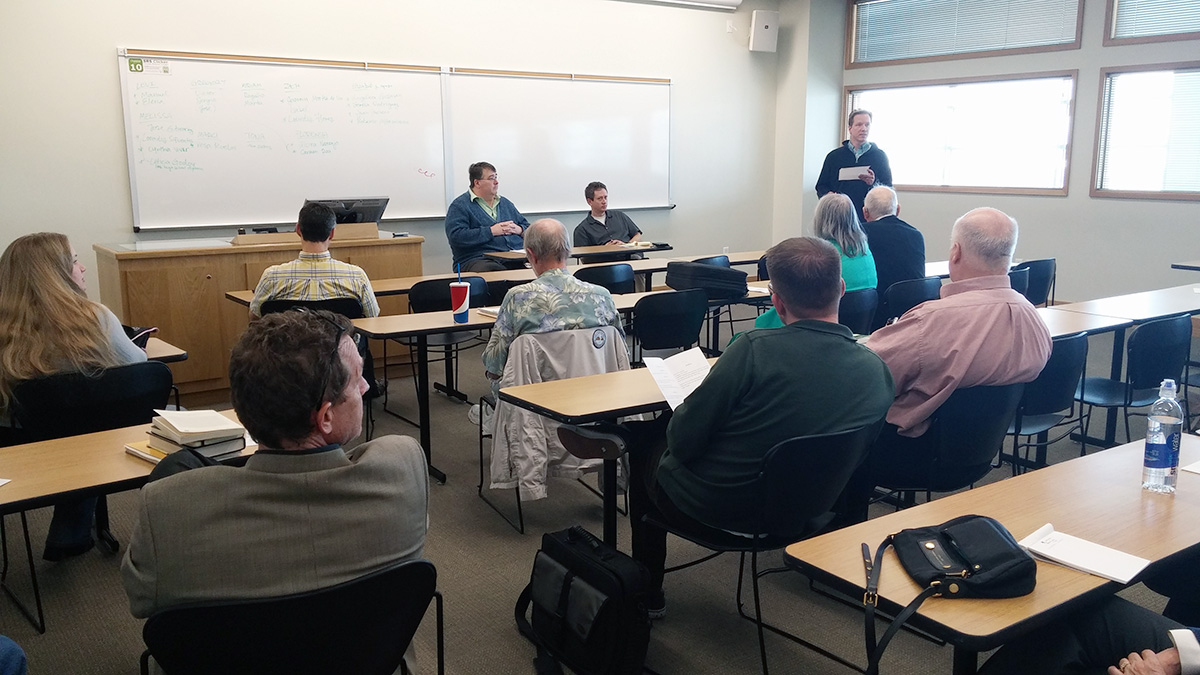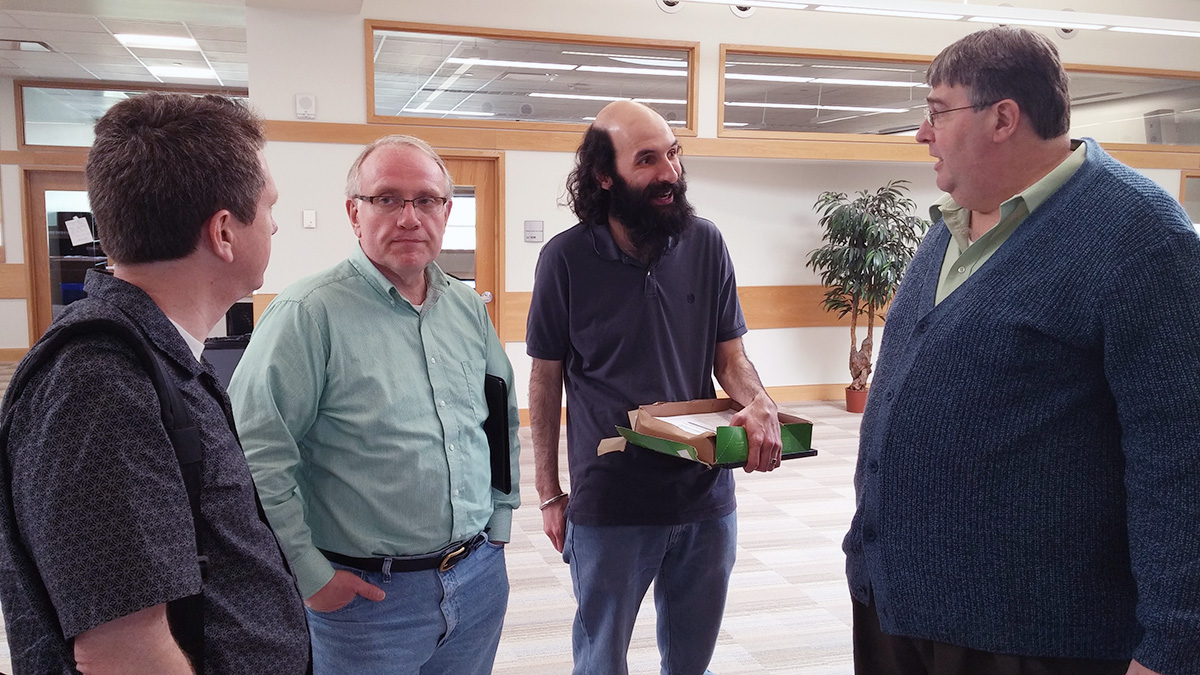 My Favorite Mormon Book and Why It Matters
Download MP3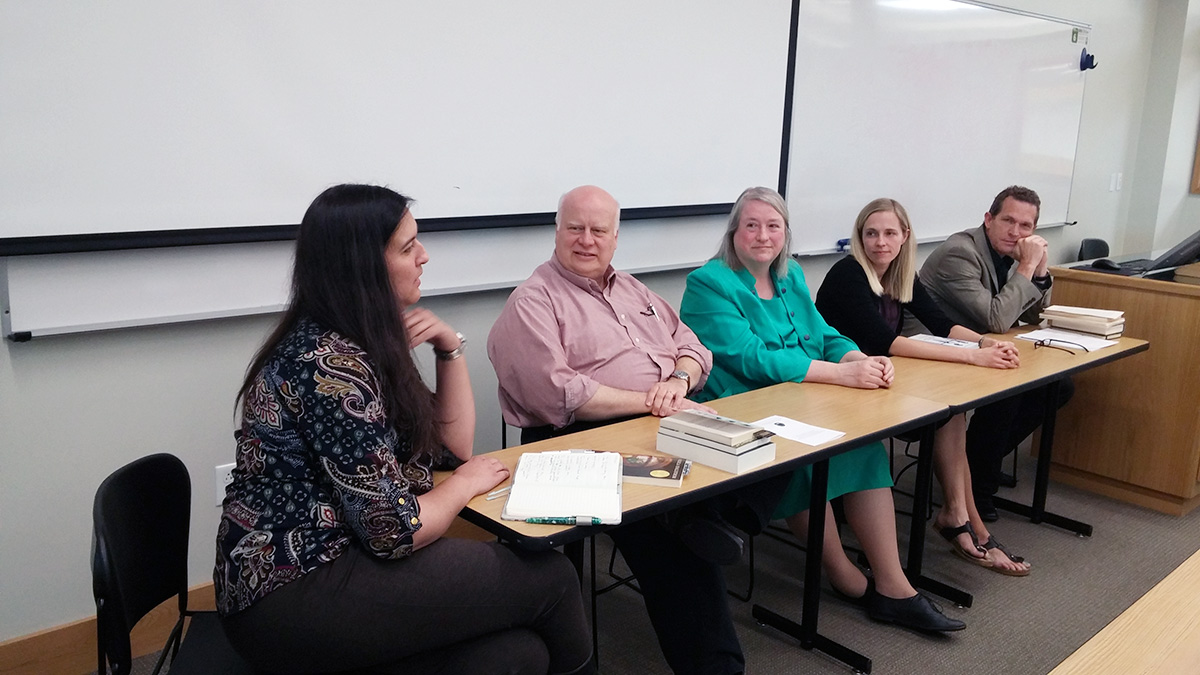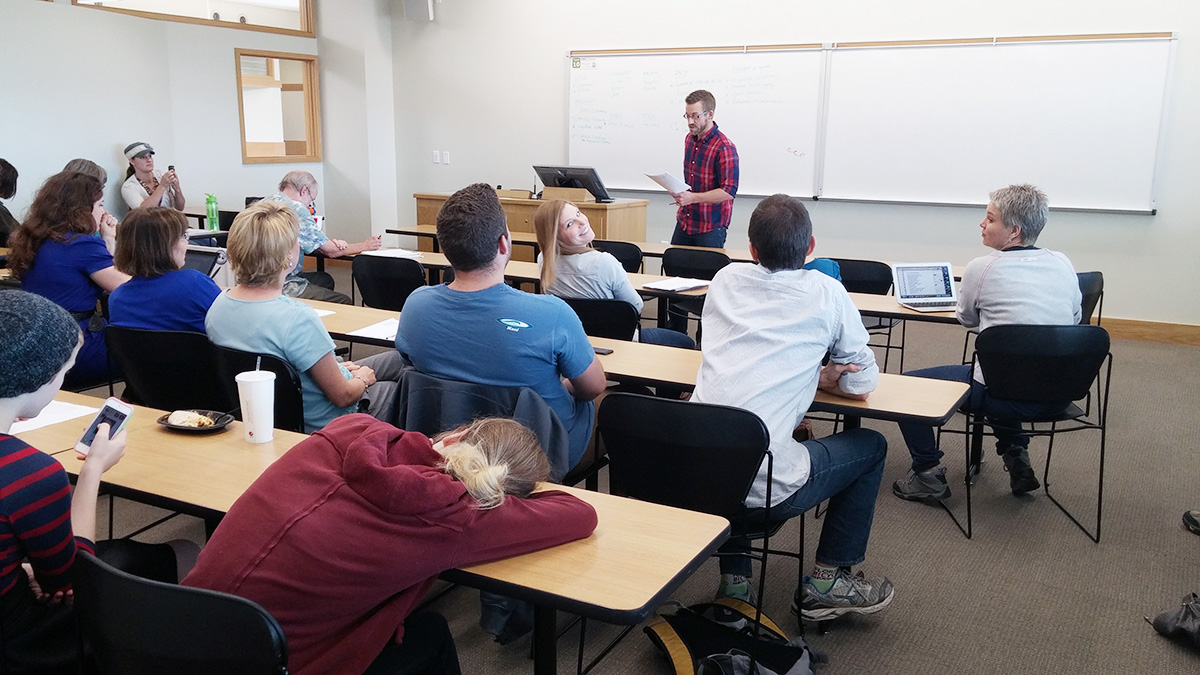 Poetry Slam: Emily Adams
Poetry Slam: Shawn Bailey
Poetry Slam: Laura Hilton Craner
Poetry Slam: Jessica Dixon
Poetry Slam: Marianne Hales Harding
Poetry Slam: Kevin Klein
Poetry Slam: Steven Peck
Poetry Slam: Bonnie Shiffler-Olsen
Poetry Slam: Darlene Young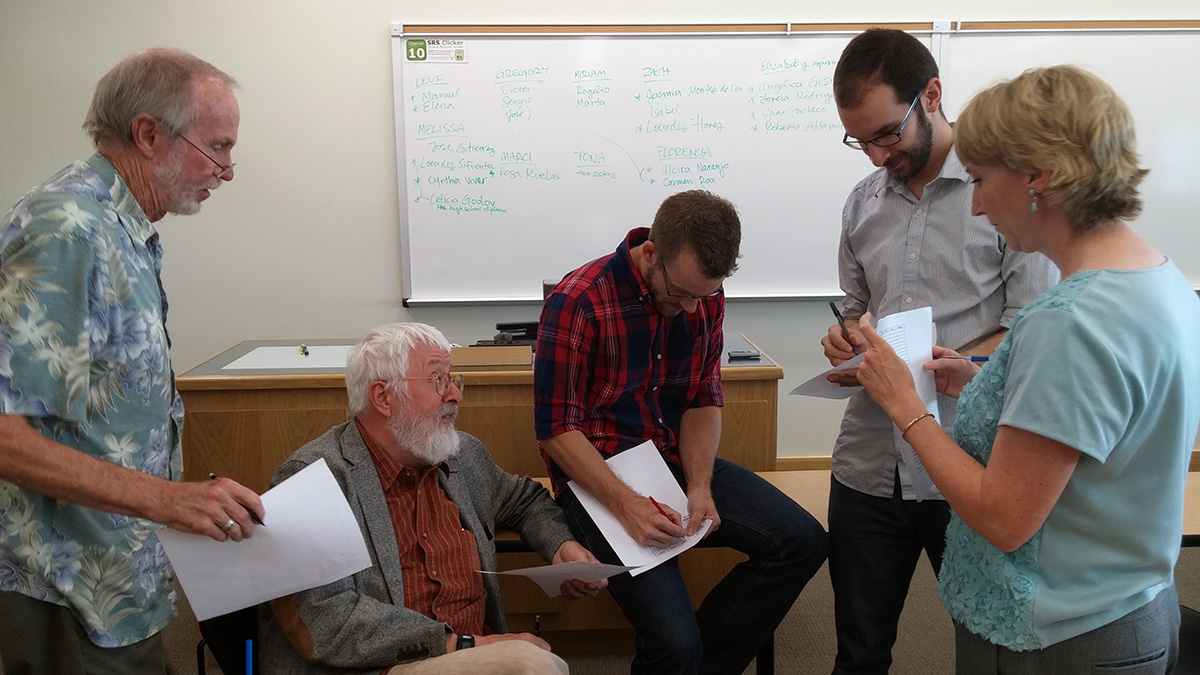 Announcement of the 2014 AML Award Winners.
Lance Larsen receives an Honorary Lifetime Membership to AML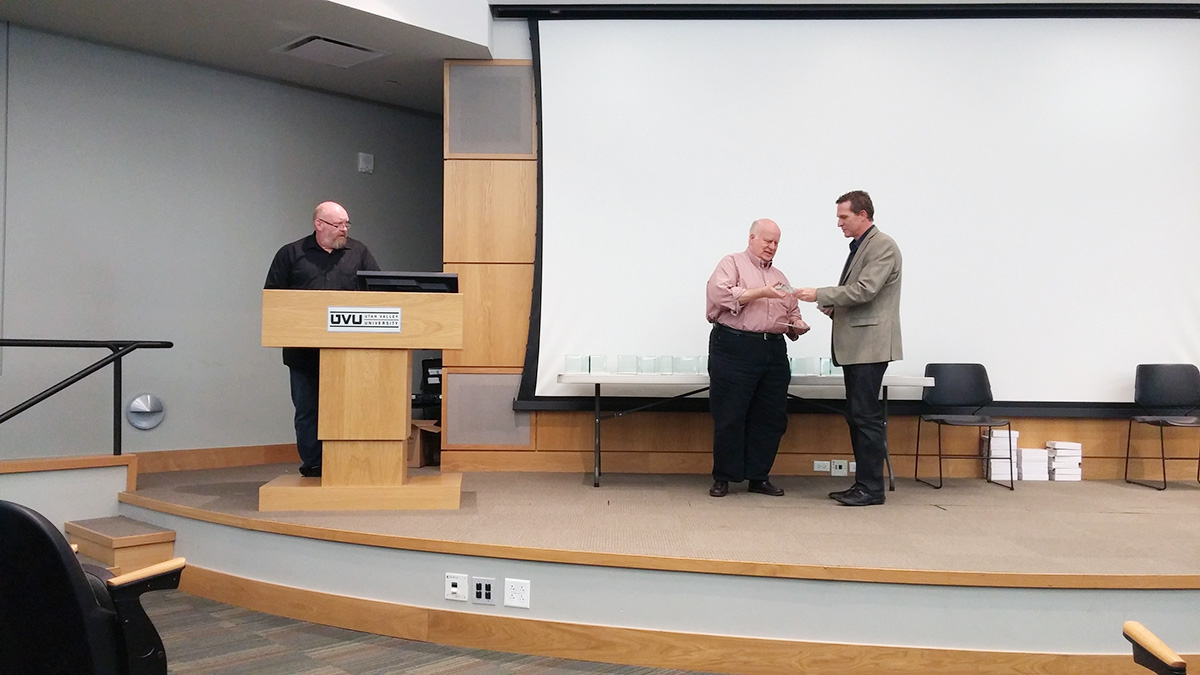 Comics Award: Stephen Carter from iPlates, Volume 2: Prophets, Priests, Rebels, and Kings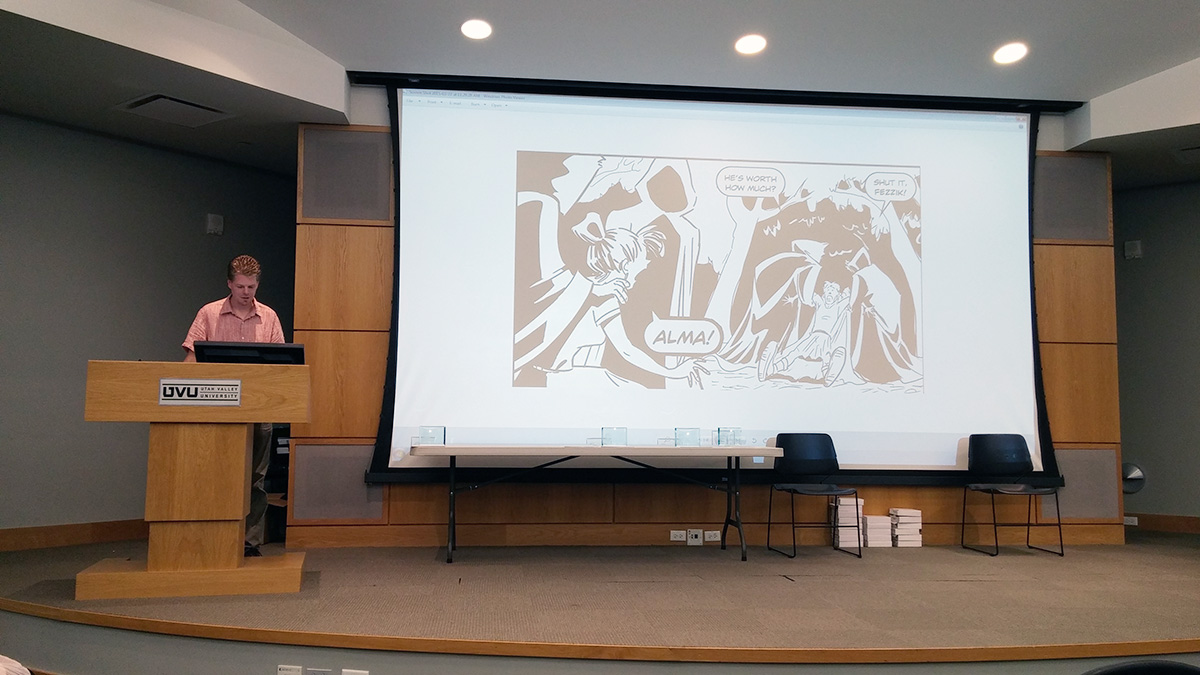 Drama Award: actors perform a scene from Melissa Leilani Larson's adaptation of Pride and Prejudice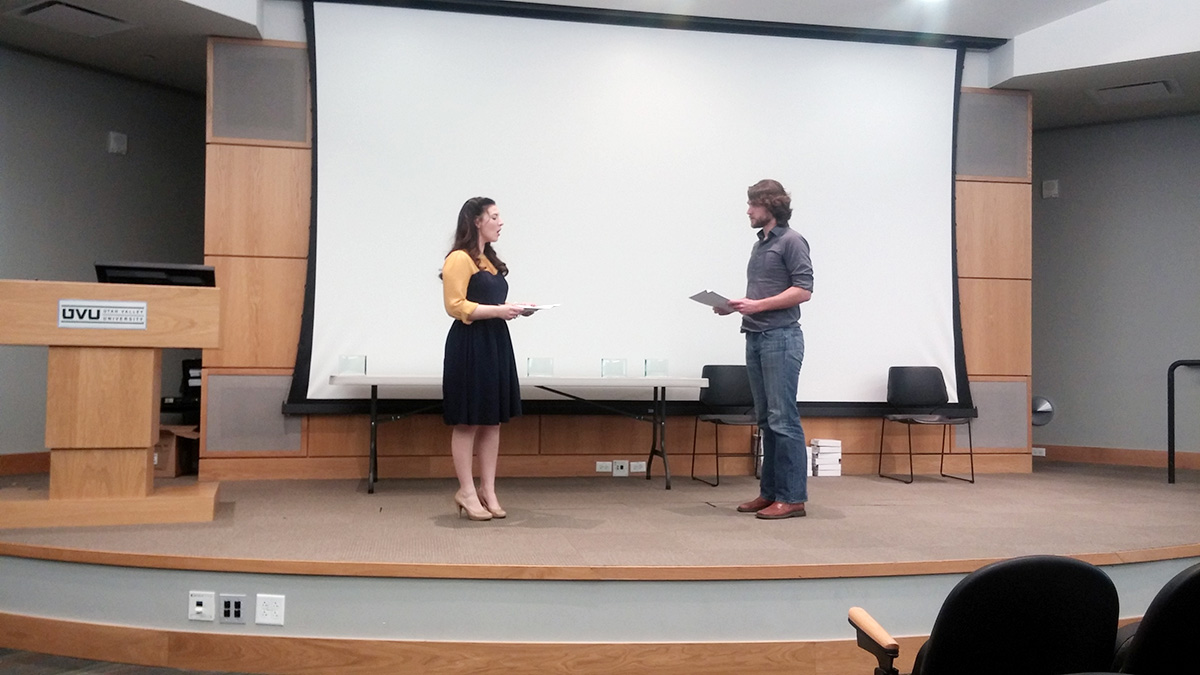 Novel Award: Tim Wirkus receives an award for City of Brick and Shadow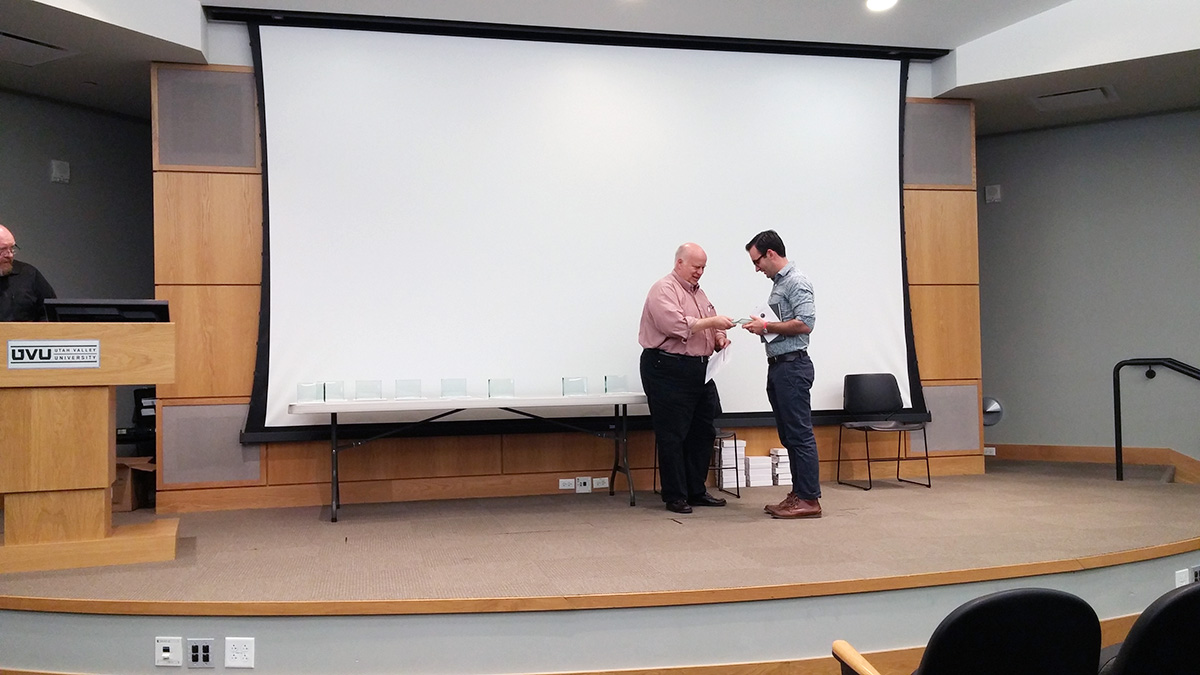 Picture Book Award: Kathleen Peterson reads from Girls Who Choose God: Stories of Courageous Women from the Bible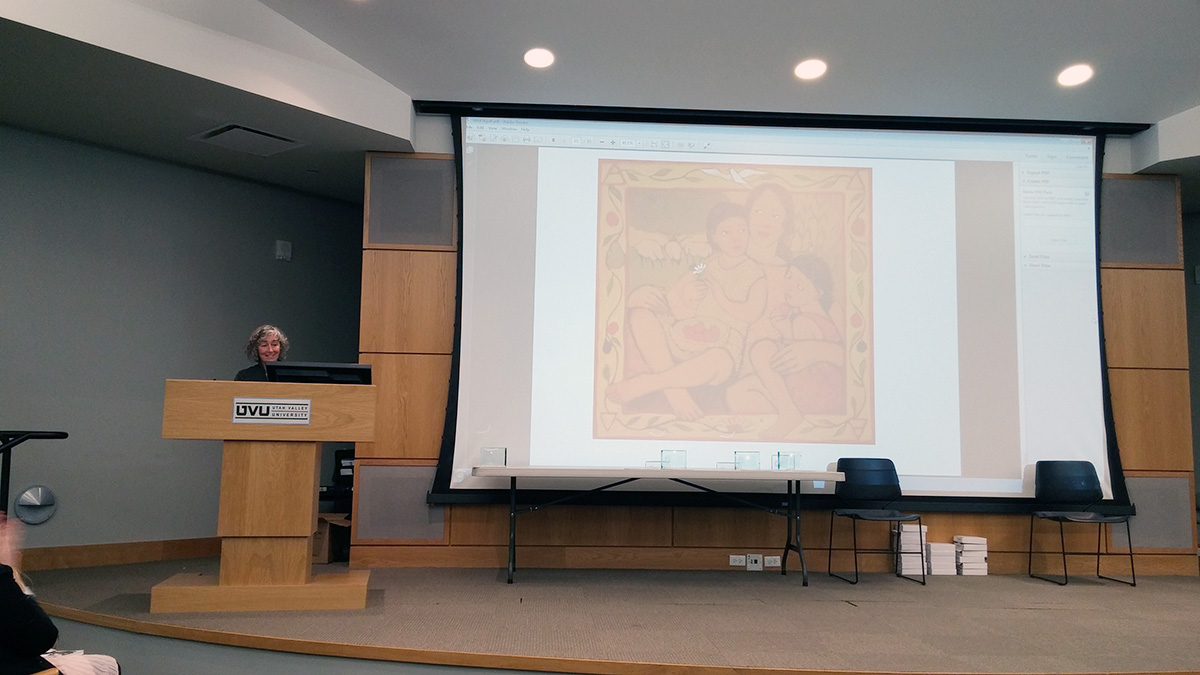 Poetry Award (2013): Alex Caldiero performs from sonosuono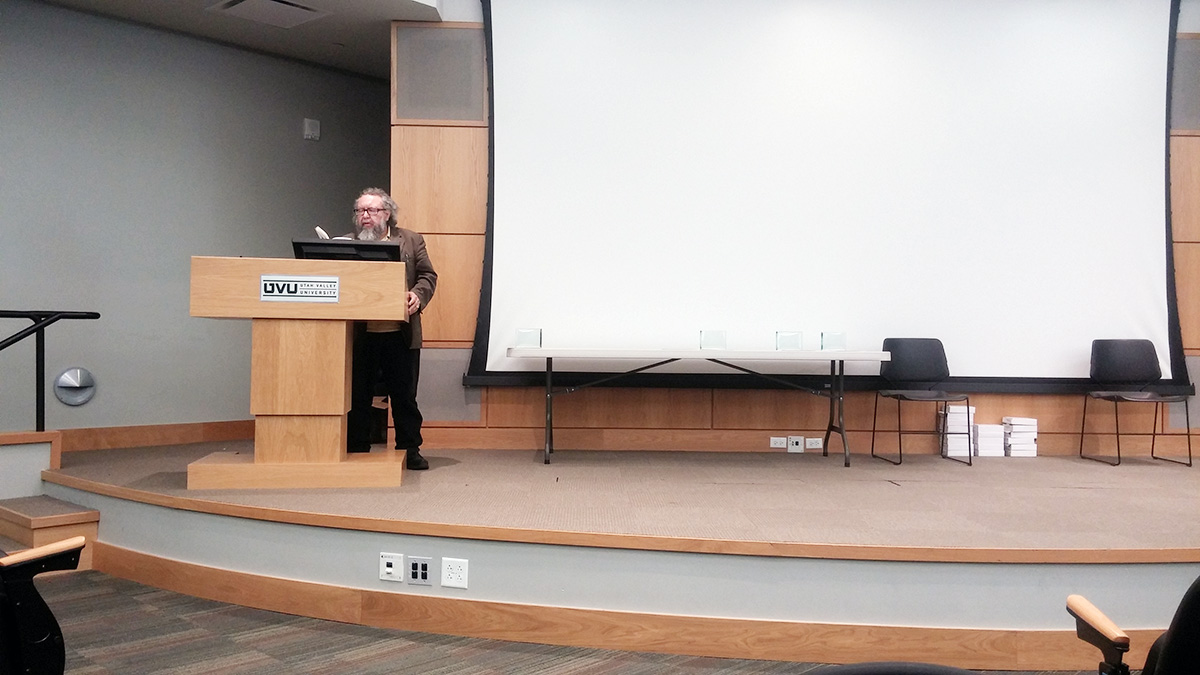 Poetry Award (2014): Kristen Eliason reads from Picture Dictionary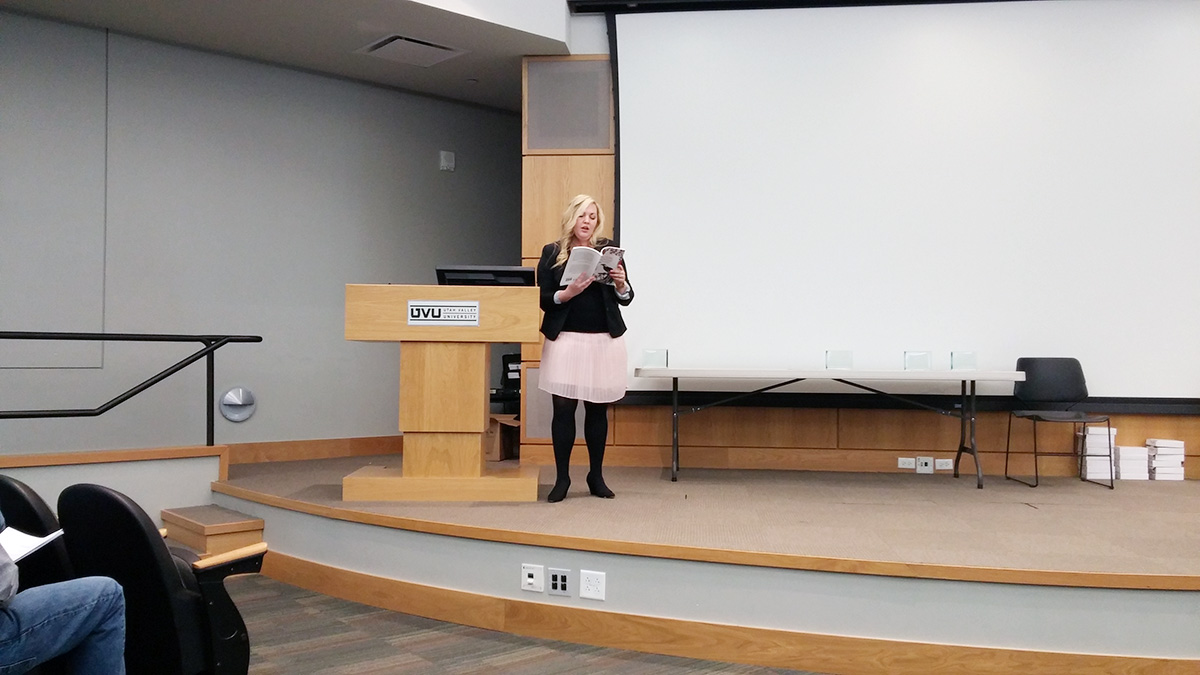 Religious Non-Fiction Award: Michael Austin receives an award for Re-Reading Job: Understanding the Ancient World's Greatest Poem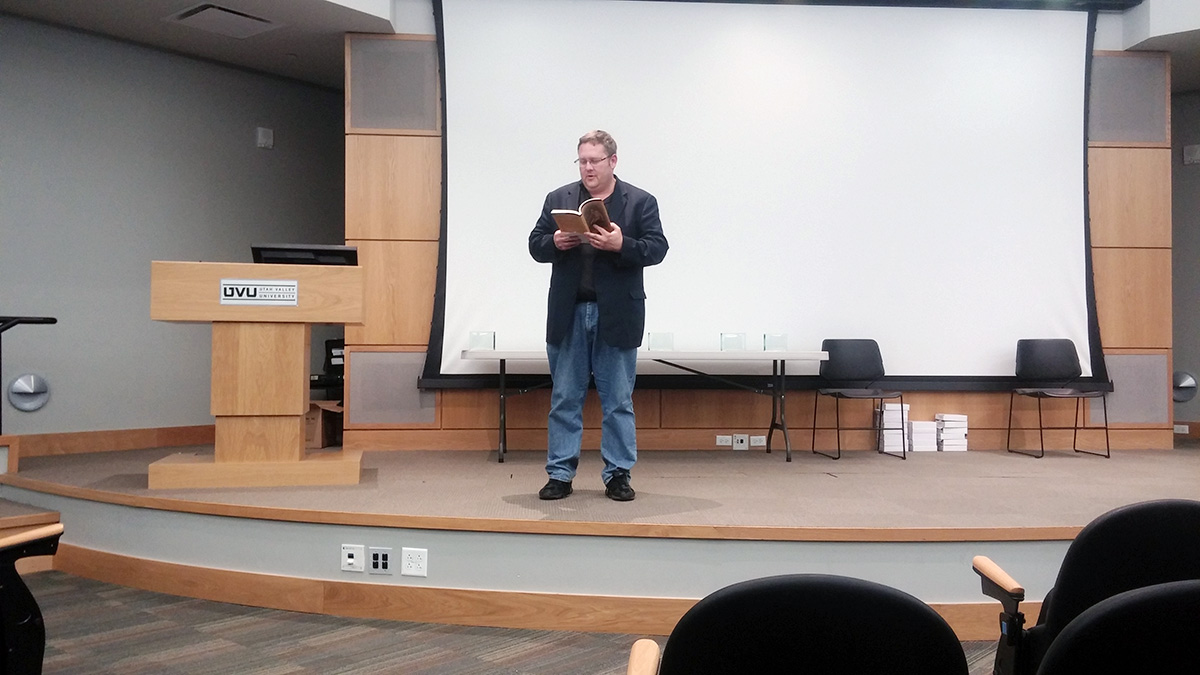 Short Fiction (2013): Brad Torgersen reads from "The Chaplain's Legacy"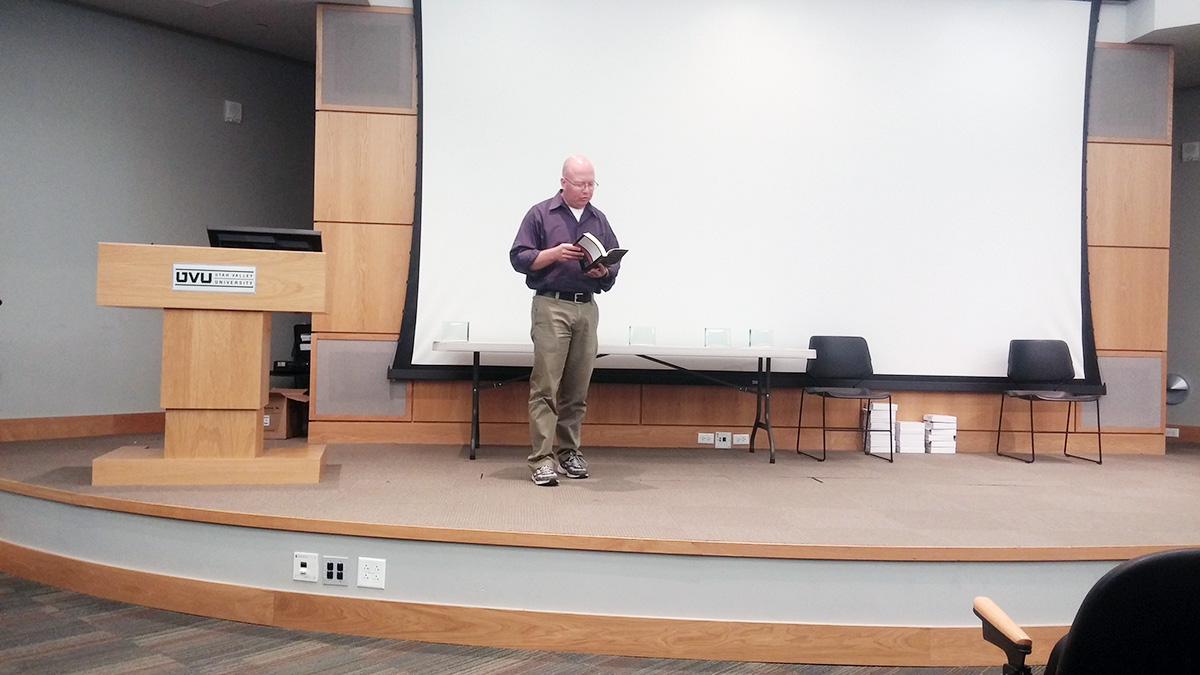 Short Fiction (2014): Steven Peck receives an award for "Two-Dog Dose"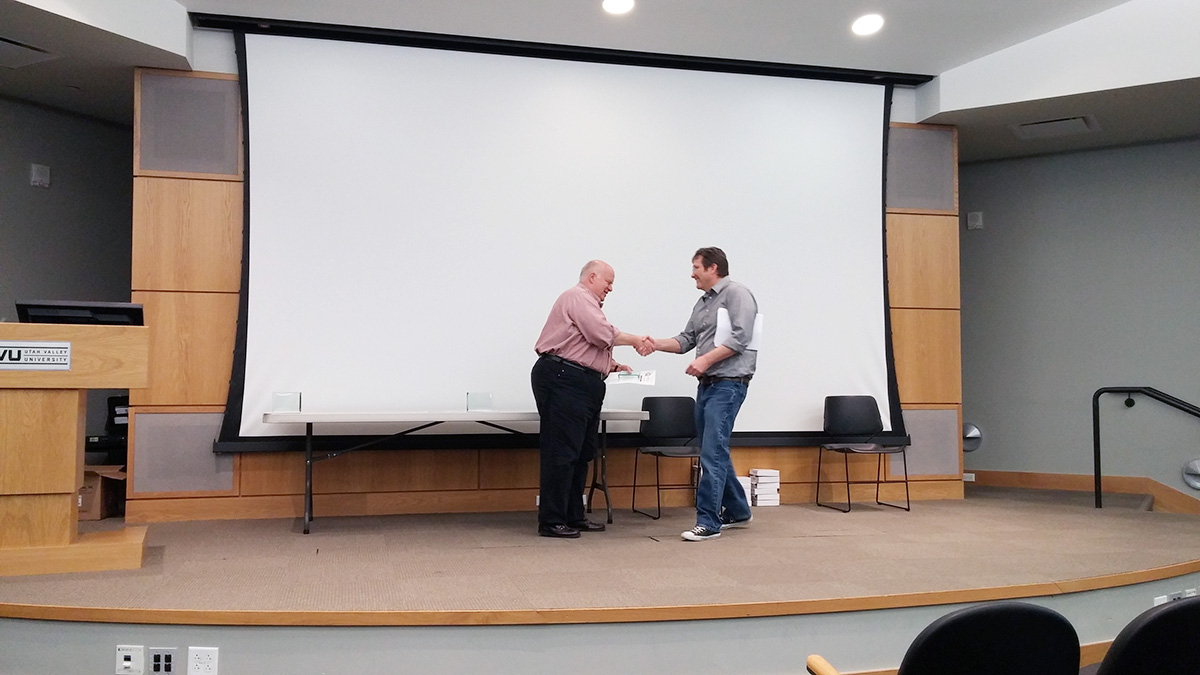 Young Adult General Novel: Chris Crowe receives an award for Death Coming Up the Hill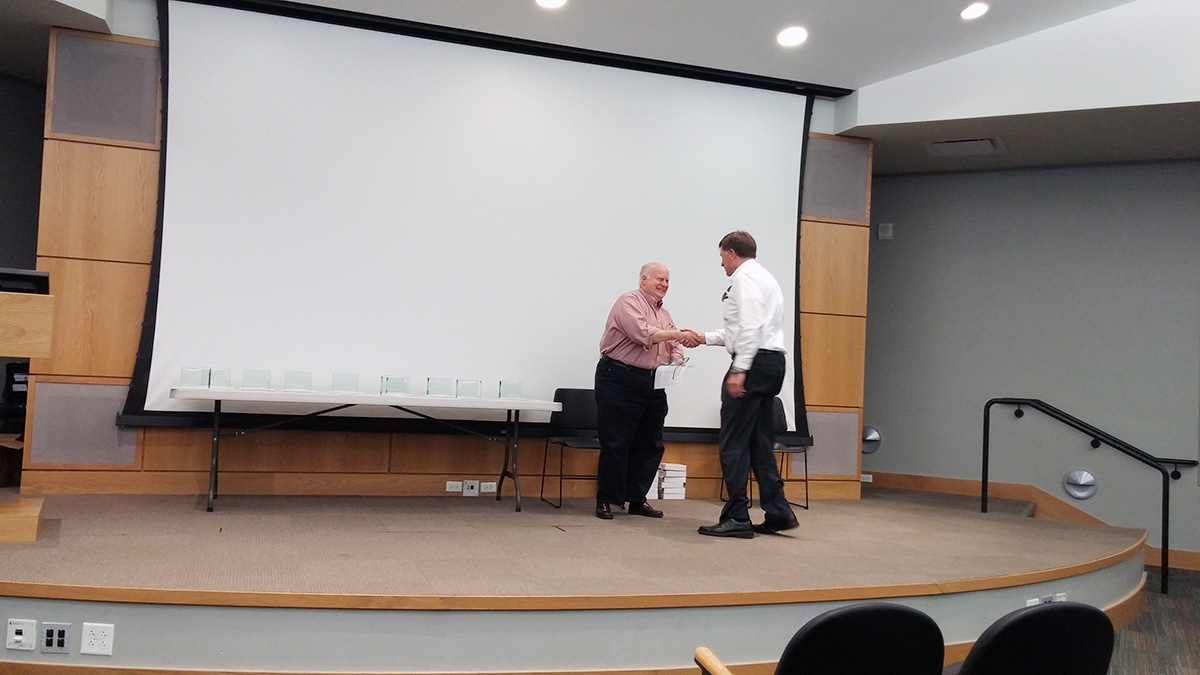 Young Adult Speculative Novel: Ally Condie reads from Atlantia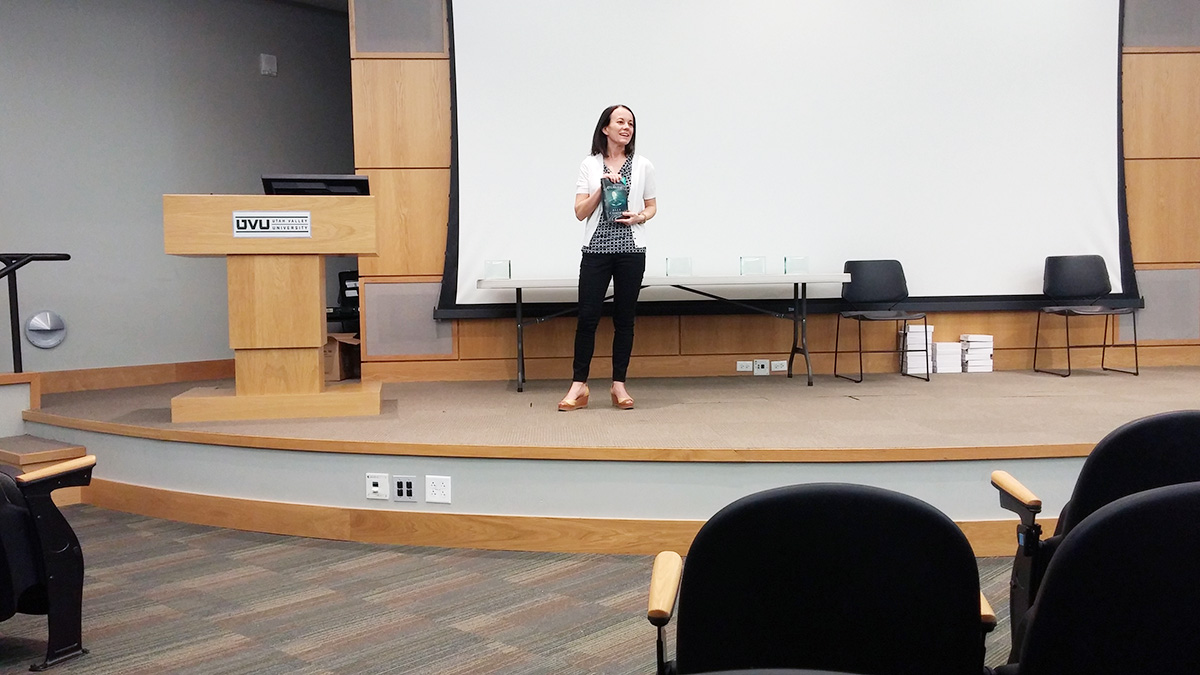 Conference attendees mingle after the awards